Building an Employer Brand as a Start Up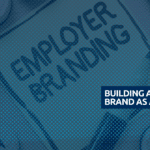 Hiring tech staff in New York can be difficult for any employer. But it's even more demanding for tech start-ups who are competing with FANGs to secure the best talent.
FANGs being an acronym for Facebook, Amazon, Netflix and Google, the four technology giants trading publicly in the market today.
Attracting the skilled individuals needed to drive any tech start-up forward is essential for the ongoing growth and profitability of the business.
However, with the niche skills required in such high demand and with competition so fierce, it's an uphill struggle.
Let's get into it:
Growth of New York's tech start-up scene
The New York start-up scene is thriving. Venture capitalists pumped $3bn into the start-up scene in 2017 alone, and many of these fledgeling businesses are tech start-ups themselves. So far this year, venture capitalists have more than tripled this figure and invested $11bn into businesses.
Some of the top 2018 start-ups include online wedding planner Zola, technology real estate platform Compass, lifecycle management platform Braze, and cloud-based medical imaging supplier Butterfly Network.
Rather than piling funds into Silicon Valley start-ups, investors are seeking out promising, homegrown businesses with the technological capabilities to grow New York's infrastructure; provide ongoing job opportunities and income generation.
You might be wondering…
What does this mean for New York tech start-ups hiring talent?
The continuous growth in New York tech start-ups means it's important to attract and retain the brightest and best talent. This can be extremely difficult when you're up against tech giants like Google, Facebook and Amazon.
Although this may be disheartening to tech businesses, there are ways for start-ups to attract top talent without the necessity of competing on a level playing field.
Despite all the incentives and perks offered by the tech giants, they still only hold on to employees for around two years on average. Why do we think this is? What should tech start-ups be offering to leverage the high staff turnover from these businesses?
We've spoken to our candidate base in New York to gain more insight on this topic.
On one hand, many agreed that working for a huge brand is extremely attractive for tech professionals; their name on a CV alone will set the candidate in good stead for their future career.
On the other hand, tech professionals often miss exposure to those at the forefront of a business and thus the opportunity to offer valuable input to the future and vision of the company they work for.
One of the most attractive features of tech start-ups is fantastic leadership and the opportunity to work in a new, exciting business that's setting the ground rules. A great founder can build an impressive tech team with an inspirational company culture which filters from the top down.
Of course, maintaining impetus and business growth is vital for tech start-ups, but it's also important to create a company culture and unique employer brand from the outset.
Creating a strong mission and identifying the core values of your tech start-up are essential for creating a strong business culture needed to attract the very best talent.
Skilled tech professionals feel very passionately about technology; it's these people who possess a knowledge of technology and how it can be used to drive a business forward. That knowledge and understanding is often overlooked in a huge business where every employee is struggling to be heard.
Whilst many job seekers are enthusiastic about the flat hierarchy, exciting projects and instant gratification that's associated with start-ups, there is a perceived risk that goes alongside joining a fledgeling business.
Strong communication and education surrounding the funding, goals and vision of your business as well as a clearly defined culture are definitely the ways to highlight the strengths of your start-up, enabling you to provide confidence to job-seekers in overcoming any pre-misconceptions.
This strategy also places your start-up in the best position for the battle against giant companies in securing the best talent.
So,
How can Darwin help you showcase your business?
Over the last 12 months alone, Darwin has worked with over 100 business across the globe to help showcase their employer brand; providing them with the platform to promote the people driving their business forward and the technology they are using to do so. As well as endorsing the strong culture and goals of their business, which helps them to stand out amongst the tech giants.
We host monthly meetups across Europe and America showcasing skills and technology from the world's most exciting start-ups alongside global brands such as Wayfair, TripAdvisor and Microsoft.
Our clients often host these meetups at their offices to showcase their culture and working environment. All our events are live-streamed to offer continuing exposure for your business.
At Darwin, we are extremely active in the tech community and are passionate about sharing knowledge and expertise amongst like-minded people.
This dedication and interest in the tech community allows us to personally engage with the talented individuals required to make these meetups such a success.
These events often showcase technology and innovation on a larger scale, but we regularly host webinars and hangouts that offer an in-depth investigation into subjects that are highly focussed.
Again, we invite our clients to offer their opinions and advice on such topics, encouraging as much engagement as possible with those involved. These events are also broadcasted live and shared within our community on an enduring basis.
Interested in partnering with Darwin so you can showcase your innovation and culture? Then do not hesitate to get in contact with me and we can discuss future partnership opportunities.