How Google Build Natural Language Processing Teams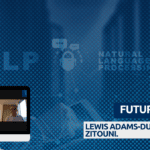 **LINKS TO THIS EPISODE OF THE RECDOTECH PODCAST**
LISTEN ON SPOTIFY: https://open.spotify.com/episode/0Lc2R8YRNDZ7o9udghNZ2o
LISTEN ON APPLE PODCASTS: https://podcasts.apple.com/us/podcast/leading-elite-nlp-teams-with-imed-zitouni-google/id1529453970?i=1000495419814
LISTEN ON GOOGLE PODCASTS: http://bit.ly/2YKxuXR
THE FUTURE OF NLP WITH IMED ZITOUNI @ GOOGLE
Imed Zitouni is the Director of Engineering at Google and in our latest episode, Imed speaks to Lewis Adams-Dunstan about building Elite NLP Teams.
Imed has a Ph.D. in Computer Science and in our LATEST PODCAST EPISODE he draws on the experience gained throughout his extremely impressive career, working with some of the world's most prestigious businesses, to discuss the following:
✅ His journey through tech to NLP
✅ The evolution of NLP; human and computational understanding
✅ Driving innovation at a leading tech business.
✅ The future of NLP.
✅ Advice for NLP as tools for business.
Here is just a snippet but you don't want to miss the full podcast episode!
#NLP #Technology #Computerscience