It all starts with the cost of living – Simple Germany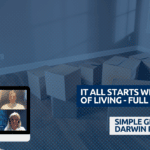 Relocating to another country can be a daunting prospect…
Now, that is an understatement!
We get it! The thought of moving your whole life to somewhere completely new can be scary, even more so with a family to consider.
But when you know that you're completely informed, and fully understand the challenges, pitfalls, logistics and MOST IMPORTANTLY, the BENEFITS, it makes the whole process a LOT easier.
We have partnered with Simple Germany to help you to overcome any nerves or hesitancies you might be feeling around relocation.
Join our German recruitment specialists and the Simple Germany team to discuss, explore and understand your options when it comes to finding your new home, career and life in a new country.