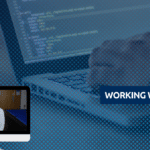 Transcript
Harry: According to recent LinkedIn data, there are around one thousand nine hundred Kotlin professionals in Berlin. Thirty-three percent of those have recently changed jobs. This leaves around one thousand two hundred and fifty professionals and six hundred and sixty open Kotlin vacancies on LinkedIn alone. This means that fifty percent of the talents that haven't recently changed jobs would have to leave their jobs now to meet that demand.
Zalando alone have hired over one hundred professionals with Kotlin experience in the last year. Delivery Hero have hired over nineteen can you compete with these brands to secure this talent in Berlin? Or have you thought of sourcing overseas? In the last year, Kotlin developers have relocated from Russia, London, the Netherlands, Iran, Pakistan, and many other countries to work in Berlin because of its fantastic tech hub, innovation and diverse culture, we have the tools and infrastructure to support candidates looking to relocate to meet talent demand. We can even secure discounts on rental accommodation.
Get in touch today, if you're looking to hire big data talent into your business, I would be very happy to have an informal chat about your options and the services we can provide.