The Three Employees you need to become Data Driven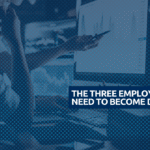 Look:
We all want to be a part of a data-driven company and be a data-driven person. It enables us to make well-informed business decisions, gives us an idea of trends in the market, and helps us outperform our competitors.
But, how do you achieve this?
Here's a short guide outlining the differences between each data professional and what value they can add to your business.
Data Engineer – The "Jack of all trades"

A data engineer will often have a background in software engineering and loves to play around with databases and large-scale processing systems.
Because of these interests, he or she can easily master technologies and are therefore familiar with a broad and diverse range of languages that cover both statistical programming and web development; hence the nickname.
Perfect role: Developing, constructing, testing and maintaining architecture (such as databases and large-scale processing systems)
Tools: SQL, Hive, Pig, R, MatLab, SAS, SPSS, Python, Java, Ruby, C++, Perl
Talents: Database systems, data modelling & ETL tools, data APIs, data warehousing solutions
Next up we have the…
Data Analyst – The "Sherlock Holmes"

R, Python, SQL and C are the habitat in which you will find a data analyst. Like a data scientist, the skills that are needed for this role are diverse and span the entire spectrum of the data science process combined with a strong "figure-it-out" attitude.
These professionals allow businesses to gather insights that help them better understand consumer behaviour, market trends and other factors that will increase revenue, reputation and customer service.
Perfect role: Collecting, processing and performing statistical data analysis.
Tools: R, Python, HTML, JavaScript, C/C++, SQL
Talents: Spreadsheet tools (excel), database systems, communication and visualization, maths, stats and machine learning.
And last, but not least the…
Data Scientist – The "Wizard"

A data scientist can be as rare as a unicorn and gets to work every day with the mindset of a curious wizard. He/she will master a whole range of skills from being able to handle raw data, analysing that data with the help of statistical techniques, writing advanced algorithms or employing machine learning concepts to answer the toughest questions, to sharing his/her insights with their peers in a clear way that those who are and aren't mathematically minded can understand.
Their part in your business is best described as "a better programmer than most statisticians, and a better statistician than most programmers".
Perfect role: Advanced statistical analysis of data, writing algorithms and building 'data products' that use data as fuel, and produce business value as a product.
Tools: R, SAS, Python, Matlab, SQL, Hive, Pig, Spark
Talents: Distributed computing, predictive modelling, story-telling and visualizing, maths, stats and machine learning
You might be wondering:
Who should I hire first? Do I need all 3?
There is no correct answer, and it'll depend on the unique structure of your business. Each of the three can be a very valuable addition to any enterprise.
Best of all;
I am lucky enough to get to work closely with these professionals on a daily basis and witness how their work has a positive impact on the world, and I would be more than happy to introduce you to incredible talent who can help you do the same.