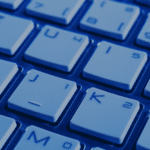 **LINKS TO THIS EPISODE OF THE RECDOTECH PODCAST**
LISTEN ON SPOTIFY: https://open.spotify.com/episode/0QegK7NvjwkIh6edvv1bBW
LISTEN ON APPLE PODCASTS: https://podcasts.apple.com/us/podcast/women-in-ai-with-dr-nancy-ranxing-li-ph-d/id1529453970?i=1000489298144
LISTEN ON GOOGLE PODCASTS: http://bit.ly/3tlXreJ
We've finally launched our PODCAST!!
Our first episode features Dr. Nancy Ranxing Li Ph.D.
Dr. Nancy Li was the youngest student ever in her Ph.D. program and she is now the Director of Growth at Cox Communications, previously the Group Product Manager at Verizon.
In this episode with Lewis Adams Dunstan, Nancy takes us on her journey from Ph.D. and her early career in fashion design to where she is today and the hurdles along the way…..
"Her background is in fashion design. What does she know about engineering??"
"She's a Ph.D. What does she know about business??"
Nancy feels that she's had to rely on her influencing and negotiation skills to get where she is today.
Make sure you subscribe as we'll be launching an episode per week.
Our next episode will feature Sarah Nooravi, Senior Financial Analyst @ Snap Inc, on the subject of 'Creating an Unbiased Working Environment.'